2021 saw some major upgrades in the Village at Castle Pines. It wasn't enough to be the best-gated neighborhood in the Denver metro area. The Homes Association conducted a survey of residents in 2020 and used that information to enact a plan of continuous improvement. Things just keep getting better in this Douglas County gated community.
To start with, our well-used Fitness Center was closed in May to undergo major remodeling. While the footprint of the building isn't changing, the space inside has been completely reconfigured to give residents more space for working out. New machines are being added, more space for weight training, and dedicated rooms for classes like cycling and yoga a. In May of 2022, the new fitness center and pool will reopen and be ready for the residents to enjoy this upgraded amenity that's just minutes from home.
Earlier this fall, each entrance to the Village had new monuments added. These truly reflect the elegant nature of our community while also helping residents and guests know which gate they are at.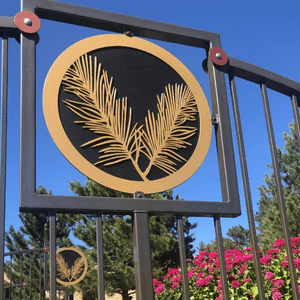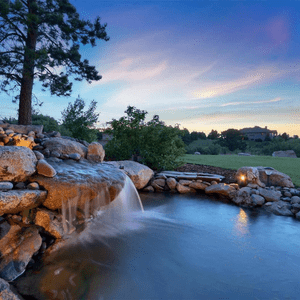 Another tennis court was added in 2021 to meet the growing demand of our passionate tennis community. And in late 2020, we added another pickleball court. To enhance the experience for our tennis and pickleball players in between sets, we added patios for kicking back after a grueling set.
The Country Club of Castle Pines has been undergoing its own renovation this year. The challenges of navigating the construction will soon be over and what a payoff it will be! A true transformation has taken place. This 17-million-dollar upgrade includes expanded dining, a cliffside pool, tennis and pickleball courts, and a one-acre putting course. But if you were waiting for it to be complete, you're going to have to keep waiting because these wonderful amenities have created a waiting list for memberships. So go ahead and get your name on the list! Look for the changes to be complete in May of 2022. As a reminder, you don't have to be a member of the Country Club to live in the Village of Castle Pines, but with amenities like these, you're going to want to!
Looking ahead to 2022, when the Canyon Club pool complex closes in the fall it will undergo a major renovation to be complete in spring of 2023.
The Wildcat Room at the Homes Association building will have the addition of conferencing equipment to facilitate the continuation of hybrid meetings – now residents can choose to show up in person or log in via Zoom. In addition, to make the space even more useful for residents, we'll be adding a fireplace, built-in grill, and window coverings to make it a cozy home away from home.
Even more game time fun will be coming to the Village in 2022 when the volleyball court gets transformed into two Bocce ball courts.  Get yourself a set of bocce balls and get ready for some serious playtime! The Canyon Club activity complex just keeps getting better and better!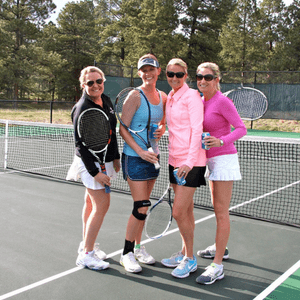 Some of our heavily trafficked trails got resurfaced in 2021. The Parks and Rec committee is exploring the opportunities to expand our well-loved and well-used trail system. Thirteen miles just wasn't enough! This MOST-LOVED amenity of the Village gets even more love in 2022 when several nature trails get added on the south side. Even more reasons to love the abundant nature in our active community.
After a big 2021, 2022 will see the completion of some significant improvements to life in the Village at Castle Pines. Our community continues to grow, and our Homes Association continues to reinvest in amenities that enhance the lifestyle of our new and existing residents. With beautiful views, abundant nature and wildlife, and a passionate community of active residents we'll continue to be the best, safest gated community in the Castle Pines, Colorado area.